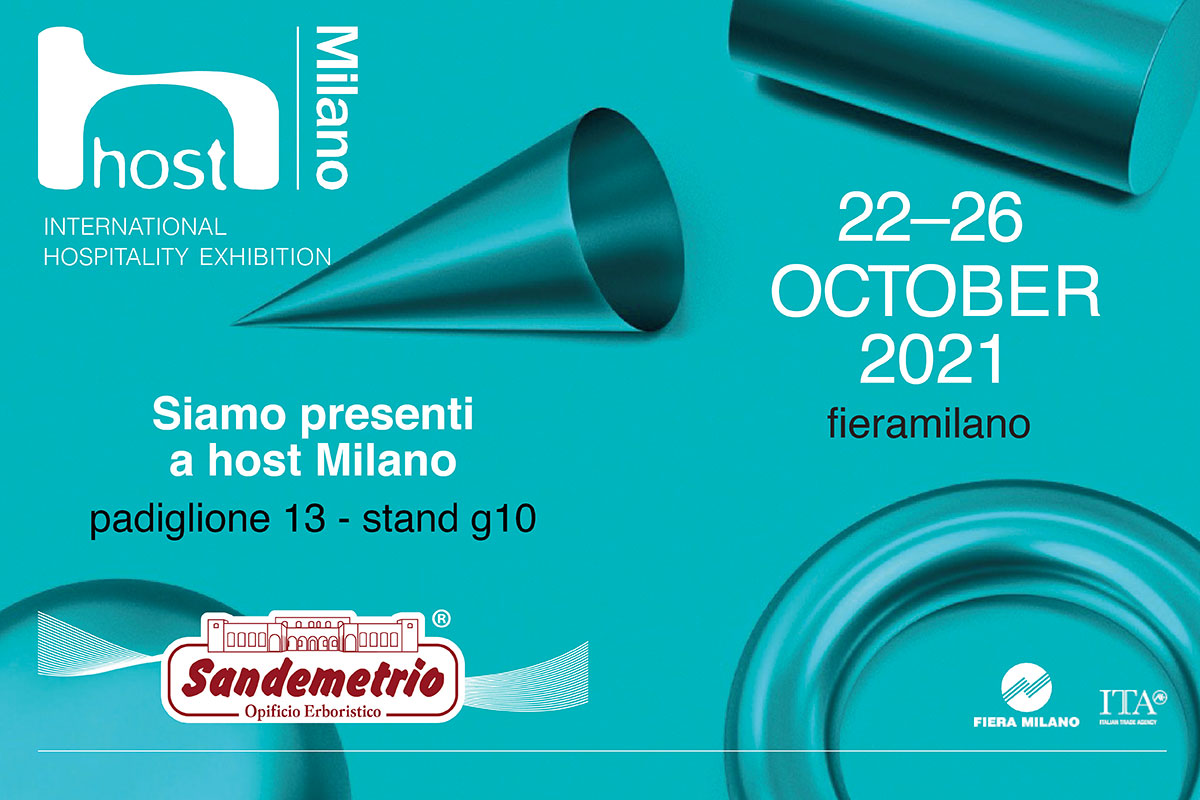 Sandemetrio confirms its presence at the international hospitality and catering fair HOST – Milan, 22-26 October 2021.
Sandemetrio Opificio Erboristico, specialist in the transformation of medicinal plants into high quality semi-finished and finished products, including infusions, teas, herbal teas and food supplements, has confirmed its presence at the international hospitality and catering fair HOST, which will be held in Milan from the 22nd to the 26th October 2021.
Sandemetrio's participation in Host 2021 stems from an affinity with the themes at the centre of debate in the food sector: innovation, sustainability, technology, and safety.
Themes on which Sandemetrio has been working for several years, through the development of sustainability and innovation at the heart of its production and distribution of teas, infusions, herbal teas, coffee products and food supplements.
Thanks to the new health measures, HOST 2021 will be held with the physical presence of Sandemetrio and more than a thousand other leading Italian and international companies, from over 40 countries.
This promises to be an important relaunch for the entire agri-food sector.
For this important occasion, Sandemetrio will propose important innovations not only in products, but also production methodology, with significant contributions to energy saving, sustainability and the circular economy.
An anticipation of what will be the new trends in the world of hospitality and vending.
The presence of Sandemetrio at HOST 2021 is an opportunity for visitors to learn about the entire product transformation cycle, from the raw materials right through to packaging. A constantly monitored and internal production chain within the company, for maintaining extremely high quality standards that meet the latests demands of consumers.
Italian exports of the coffee, coffee machine and vending machine supply chain are expected to grow by 4.4% a year between now and 2024, and a key driver of growth will first and foremost be sustainability, a challenge that Sandemetrio has long accepted.
To find out more, don't miss the opportunity to visit the Sandemetrio stand at HOST, in Milan, 22-26 October.