Sandemetrio offers the perfect products
for the vending machine network
Sandemetrio's infusion distribution network is partnered with the Office Coffee Service network.
In an ever faster society, ever more centred on self-service, but attentive to quality, Sandemetrio teas,
infusions and herbal teas are the perfect product for the vending machine network.
Customers are increasingly demanding towards the food and beverage sector.
For this reason, our company has created a production line of Sandemetrio branded capsules in
addition to an unbranded production line, for third-party supply to beverage companies wanting to complete their offer with teas,
herbal teas and infusions from organic farming and of the highest quality.
For the vending sector: Sandemetrio teas, infusions and organic herbal teas in pods (ESE 44 mm format),
filters with natural paper, without adhesives or whiteners, and in compatible capsules for Lavazza Point*,
 Nespresso*, a Modo Mio*, and Dolce Gusto*.
Sandemetrio guarantees an excellent quality to price ratio and organic certification,
from raw materials through to production systems, thanks to the low costs of an almost totally internalized supply chain.
The high quality of our products is internationally recognized.
For example, our "Herbal Tea with Berries" infusion won the ITQI 2014 Awards in Brussels.
Thanks to our goal of introducing well-being to refreshment, Sandemetrio teas,
herbal teas and infusions are not only food and beverage products, but also wellness products.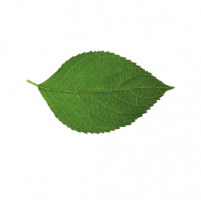 Efficiency in the use of resources and waste reduction, respect for natural cycles, organic farming,
sustainable disposal of packaging, and the use of 100% compostable paper.
By choosing Sandemetrio for your distribution, you are not only opting for high quality products,
you are opting for the future of a sustainable world.