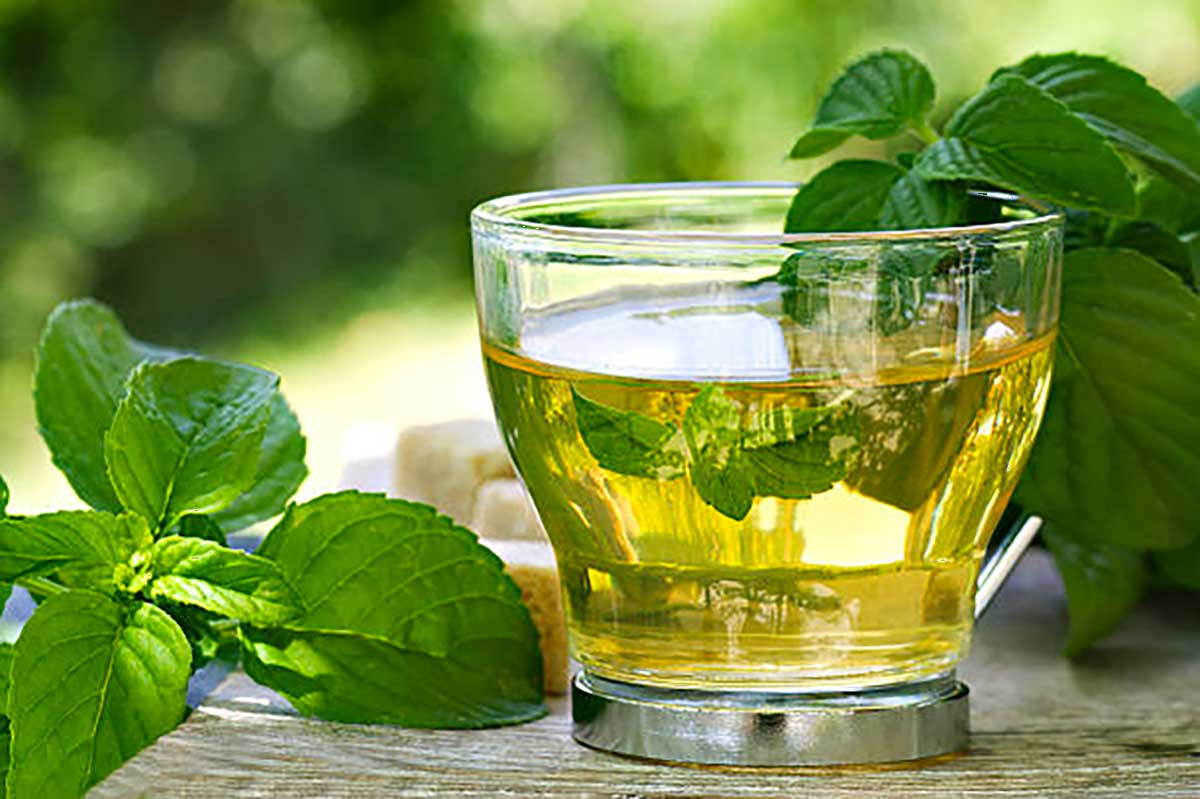 Mint green tea
Green tea is a traditional oriental drink associated with many myths and legends relating to its origins and multiple benefits.
Over recent years, the cult of green tea has also spread to the West, thanks to its beneficial properties, and increasing attention to well-being. Always attentive to wellness, Sandemetrio produces and distributes a delightful green tea flavoured with mint.
Sandemetrio's mint green tea is a refreshing and comforting drink, made with tea grown according to the principle of organic farming. The raw materials that go into making it are not oxidized, which is why Sandemetrio's mint green tea retains its natural green colour.
The addition of mint makes Sandemetrio's green tea a thirst-quenching drink in the summer, and a comforting one during the colder months.

The benefits of mint green tea

Mint green tea is rich in antioxidants. An adequate consumption of mint green tea guarantees the body significant benefits:
• Stimulating metabolism
• Promoting fat burning
• Aiding digestion
• Relieving stomach upsets
The freshness of mint and the warmth of green tea bring calm to the mind and relaxation to the body.
A cup of green tea helps calm anxiety and fatigue. Enjoying a cup of Sandemetrio mint green tea before bed helps you relax your muscles and mind, giving you a more peaceful and regenerating sleep.
Possible side effects in case of excessive consumption
Excessive consumption of green tea may lead to insomnia or irritability. Therefore, despite its beneficial properties, drinking too much can be counter-productive.